Yuri Makino
Associate Professor, School of Theatre, Film and Television
Associate Director, School of Theatre, Film and Television
Marshall Bldg, Room 228
520-621-8974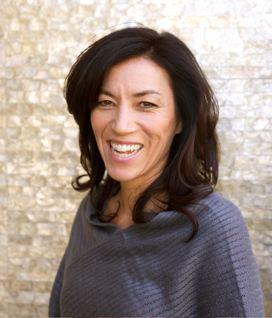 BA, UC Santa Barbara; MFA, New York University
In 1998, Yuri Makino joined the School of Media Arts, now the School of Theater, Film & Television, where she teaches film production and screenwriting. She is an Associate Professor and the Associate Director of the School.
Ms. Makino received her B.A. with Highest Honors in Film Studies and in German Studies at the University of California at Santa Barbara in 1990. In 1996, she completed the M.F.A. Film Graduate Program at New York University.
Ms Makino is co-directing with Christine Ryan Harland America's Health, a documentary which aims to raise awareness around the healthcare concerns of Americans and to humanize their struggles. Is healthcare a right or privilege? In the middle of a global pandemic Americans engage in this question and share their stories, hopes and frustrations about our patchwork healthcare system that serves some and fails others. But rather than divide us, healthcare may well be the place we find common ground to build a stronger, healthier and more equitable nation. America's Health opens up the conversation on healthcare access and empowers viewers with knowledge to make healthcare choices that benefit their well-being. The film was awarded a UA Research, Innovation and Impact (RII) Production Grant and a CFA Small Grant.
Ms. Makino is the recipient of a 2011 Innovation and Collaboration Faculty Grant for $25k awarded by the UA Confluence Center. With the funding, Ms. Makino is producing a documentary with UA collaborators Dr. Dieter and Netzin Steklis on their research with wild gorillas. Rough & Tumble: Taking Play Seriously explores the beneficial role of play in wild gorillas, in addition to the play of dogs and wild dolphins. Human play is usually thought of as a childhood pastime, but the film reveals that play imparts critical skills or experiences that are life-enhancing. While play may seem trivial in our lives, it may define who we are and how we came to be.
To produce, 111 Degrees Longitude, Ms. Makino received a Hanson Film Institute grant and an Artist Project Grant from the Arizona Commission on the Arts. This experimental documentary is a collaborative piece produced with filmmaker Cindy Stillwell in Bozeman, Montana. The video explores modern notions of home by two women living along the 111th meridian in the American west. 111 Degrees Longitude premiered at the Big Sky Film Festival in 2009.
In 2007 Ms. Makino completed the short film, Alma, premiered at the Humboldt Film Festival where it won The Ledo Matteoli Award for Best Immigrant Story. It received 3 awards from the 2008 Baltimore Women's Film Festival for Best Short Film, Best Director and Best Local Filmmaker (for executive producer Vicky Westover). It was also awarded a Best Director Award at the Reel Sisters of the Diaspora Film Festival in New York, Best Narrative for the Faculty Juried Screenings competition at the 2007 University Film and Video Association conference, and a 2007 Accolade Award for Excellence in the Independent Short Film category. To date Alma has screened in 22 festivals.
Ms. Makino has worked in the independent film community and commercial industry in San Francisco, Los Angeles and New York.