Kimberly Moore
Financial Aid Professional II
Slonaker House, Room 201
520-276-5935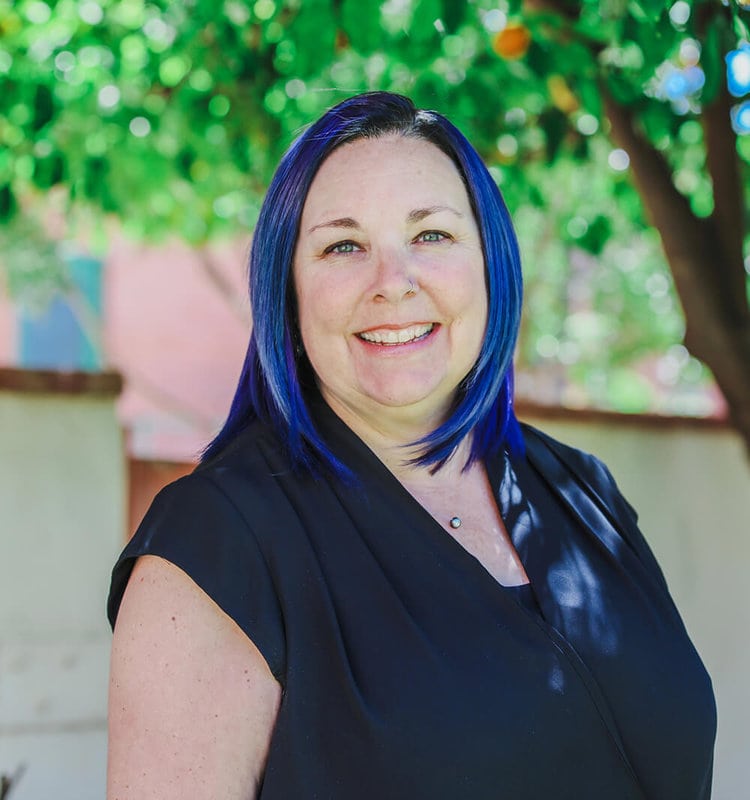 Background – I joined the University of Arizona in March of 2019 as a temp for the College of Science, Development Office and was hired in June of 2019 as a full-time addition to the team. In this role, I supported all the Development Officers, the Campus Student Support Coordinator, and the Assistant Director, Donor Relations with donor acknowledgements, major gift agreements, gift processing, scholarships, and events. I was also the point person for all departments in the college relating to donor acknowledgements and Lynx, our donor tracking system. I was also tasked with managing all the non-scholarship endowments and working with the departments to make sure they are utilizing the funds in accordance with donor specifications.
I joined the College of Fine Arts in March of 2021 as the Student Award Coordinator (Financial Aid Professional II). My current role is focused on scholarship management for all four schools in the College of Fine Arts as well as the CFA Administration scholarships. I am responsible for making sure that the scholarships are being awarded according to the donor specifications as well as uploading our scholarships into ScholarshipUniverse so that our students have a centralized point of access and application for financial aid.
Prior to joining the University, I was an HR Generalist and Project Coordinator, Employee and Organizational Development in Human Resources at Tucson Electric Power. During my tenure at TEP as a Project Coordinator, I managed the LMS system and made sure that all employees and contractors completed their required compliance training. I was also responsible for coordinating the Leader Development Programs for current and high-potential employees, created and facilitated multiple in-person and eLearning training courses for all levels of the organization, as well as managed the Continuing Education and Tuition Reimbursement Program. Under my guidance, this program increased participation by 500%. As an HR Generalist I was responsible for the employee lifecycle from on-boarding to off-boarding including; recruiting, interviewing, background checks, benefits administration, investigations, discipline, and terminations.
I am a graduate of Ashford University (now UA Global) where I graduated with honors in Human Resources Management.
When I'm not in the office, you can find me at the lake with my family or scouring the local thrift and antique stores for Art's and Crafts era furniture and décor or vintage Fiestaware.
Personality Profiles
DiSC – Moderate S
StrenghtsFinder – Developer, Empathy, Relator, Responsibility, Arranger